Polished Concrete
Posted on November 12th 2013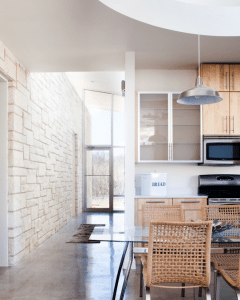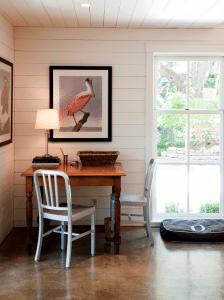 Over the last few year's we've  seen a huge increase in home owners choosing Polished Concrete to finish their flooring.
Is it just a design statement..? Well no, believe it or not, polished concrete flooring can make a bigger impact to your living than just a visual statement.
Polished concrete is extremely hard wearing and sustainable, low maintenance and will not dent or chip like a lot of other flooring options. Not only is it durable, it's health beneficial… that's right, polished concrete reduces dust mites and does not support mould growth.
Enough of the boring stuff… how do we achieve our desired look?!
Much like sanding a piece of wood, the concrete is ground down to reveal the inner workings of natural stones, pebbles, rocks etc… called aggregates – all the bits and bobs that make up this durable material.
Requiring a minimum 3 step grinding process… 8 maximum. Basically, the more you grind, the smoother and shinier your floor will be. After polishing, a hardener is applied and finally a waterproof sealer as your final protective coat.
Fear not, you don't need to be building new home to get your polished concrete floor.
Existing slabs can be transformed just as easily. These floors are called Retrofit floors and be achieved in just two days, with your slab being stripped, filled (a new thin layer to bring it unto level) ground, polished and sealed.
Polished concrete is easily achievable, looks great and if done right, can last 100+years!
Image Credit: Andrew Pogue Photography & Urban Joe Architecture