6 Star Energy Rating & Your Home
Posted on November 6th 2013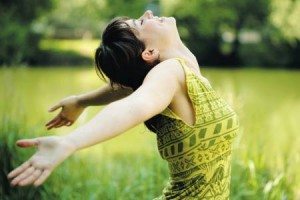 So, you've all heard of 'Green Homes' and 'Energy Ratings' but what does this all mean…?
In 2011 the 6 Star Standard was introduced to Victoria, aligning us with the n
ational energy efficiency measures in the Building Code of Australia. Basically, all new homes, renovations and extensions, constructed post May 2011 must now comply with the new regulations to achieve the 6 Star rating. 
Sound complicated…? Well it's actually quite easy.
Simple and smart use of design is all it takes to get your new home, renovation or extension that 6 star rating.
• The orientation of your home.
• The size and and quality of your windows, their frames and sealing.
• Even your choice of cladding – weather board, brick etc… their thermal properties (if chosen right) can make a huge impact on the efficiency of your home.
It's not only design that will get you this rating, regulation states the installation of either (or both) a rainwater tank or solar hot water system must also be factored into your new abode. 
Stress not…. making the right design choices and achieving the 6 Star rating doesn't all fall on your shoulders. 
It's up to your builder and architect to get it right for you. Planning permits are much the same and taken care of by your Building Surveyor who will review the plans, making sure you're staying on track for that 6 Star rating. 
Not only is it important to get it right the first time when building your home, but it will also help you if ever the time comes to SELL! In 2010 the introduction of energy performance reports were introduced for commercial property – meaning by law you need to provide the potential purchaser with information on the properties energy rating and energy efficiency. This policy will was extend to residential property in 2012.
With the right builder and the right design, you will have no trouble achieving the 6 Star rating and ensuring a quality built energy efficient home, and in the long run will save you big $$$ on those energy bills!