Autumn Interior Colours
Posted on May 26th 2015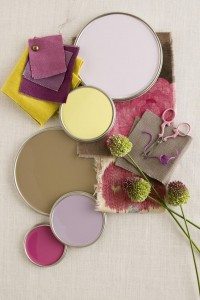 Autumn in the world of interior design is not just a season, is all about reflecting the exquisite fiery colours that are covering the ground outside. It's a fun time for a whole house makeover, using bold, bright & confronting  colours  can be the perfect way to give your interior a new fresh seasonal look, making your home perfectly cosy for winter. Immersing yourself in these striking colours at this time of year is important as they are considered 'warm' colours and can effectively make you as a person feel warmer and cosier.
Autumn is the season to bend the rules & blend masculine and feminine colours together. We all know the beautiful warm colours of autumn, the reds, burnt oranges, the warm browns and yellows but why not try adding an unexpected colour to your autumn interior; this colour could be a blush pink, lilac or even indigo. Autumn is the perfect time of year to be bold and fearless with your colour palette.
When applying autumn colours to your home, you don't necessarily need to bring these colours in, in large amounts; it is just as bold and as easy to add these gorgeous colours using cushions, throw rugs, accessories, prints and even flowers. These bright and stunning colours against a white or off white background can be the perfect balance and feature.
Enjoy and embrace this stunning season.
Image Found on indulgy.com