Cooking with colour
Posted on July 21st 2013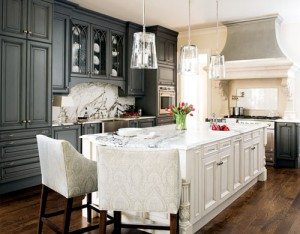 To most, the idea of making the plethora of colour choices required for their new kitchen is enough to make them want to order an off-the-shelf flat pack.
Granted, the list of decisions required for a standard sized kitchen design is extensive it need not be a daunting task.
Step 1. Choose Your Pallet: The key when selecting colours and finishes for your kitchen is to stick within either a warm or a cool colour pallet. Cool colours include grey tones and textures while warm colours consist of beiges, browns and wood tones. If you stick within your chosen pallet you can be pretty safe that what you choose within that range will online casino work together. Popular brands for cabinetry finishes such as Laminex and Formica have a huge range of options within each pallet.
Step 2. Stone or laminate? Depending on your taste and budget you will need to decide if your bench tops will be made from stone such as Cesarstone or a laminate option such as Laminex. These days there are loads of laminate options on the market designed to look just like stone so creating your dream look on a budget is easy.
Step 3. Cabinet profiles: When creating a traditional style kitchen you will need to decide how detailed or plain your door panels will be. If you prefer an indented or grooved panel you will need to upgrade from a laminate style door to a vinyl door. If a more streamline look is to your taste then a huge range of laminate colours and finishes are at your disposal.
The good news is that when you build your new home with us you get to sit down with our professional interior designer to plan the interior selections for your new home. From handles to splashback options, we guide you through the whole process. Ah, now you can relax…
Happy Designing!