Smart Homes NEW Colour Selection Centre
Posted on August 18th 2013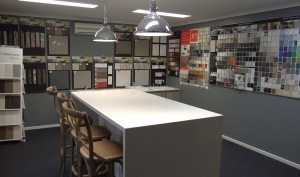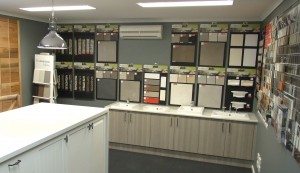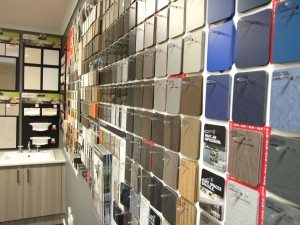 So, you've fallen in love with the display and have made the exciting decision to build your new home with Smart Homes. Congratulations!
Now it's time to make your house your own by selecting all of the exterior and interior design finishes. Take a trip to our brand new, state-of-the-art selection centre (pictured above) located at our head office in Pakenham and view our extensive collection of sample ranges including bricks, roofing, flooring, paint colours, carpets, cabinetry and more.
If the thought of navigating your way through the thousands of internal and external selections sounds a little (or a lot) daunting then fear not. Our qualified Interior Designer Nicole Chapman will walk you through the whole process from bricks to benchtops offering expert advice and colour concepts whatever your tastes, budget and desires. That's right you get your own personal Interior Designer to guide you through the creation of your dream home.
Prior to your colour appointment it is a good idea to visit the display and make notes on the elements you would like to include and those you wish to make your own. We welcome you bringing in magazine clippings or images on your phone that you have collected of interiors and finishes that catch your eye. If you come empty handed to your appointment that is also fine. Your personal Interior Designer will walk you through the whole process.
We understand that all of our clients have different lifestyle commitments so our new selection centre is open 7 days a week by appointment to ensure you can select a time that works in with your busy schedule.  Best of all, the service is free of charge as part of your Smart Homes experience.
Remember your Interior Designer, Nicole Chapman is available to answer any of your queries along the way so feel free to post your questions on our Facebook page here www.facebook.com/smarthomesvic
Creating the home of your dreams is one of the most exhilarating projects you can undertake. It requires vision, guidance and expertise and as your builder our goal is to help you achieve your dream home through offering you a team of qualified experts combined with our extensive network of suppliers.
For more information visit www.smarthomesvic.com.au