Storage 101
Posted on July 13th 2013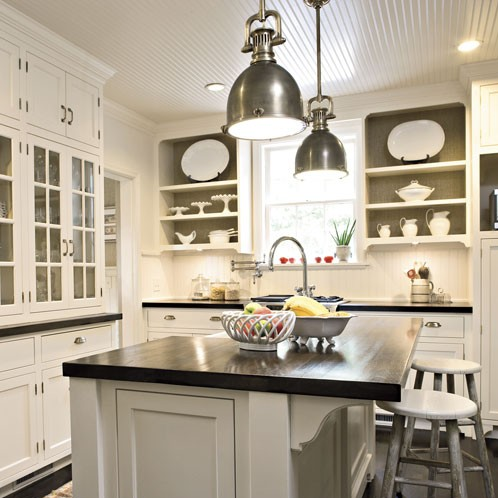 Fact: You can never have too much storage. It takes years and years to accumulate the abundance of kitchenware, crockery, appliances and food stores that most people harbour in their kitchen so it pays to take a little time to carefully plan where it should all go in your new space.
O.K now let's be honest, while your cutlery draw is generally in some sort of reasonable working order your second drawer (often dubbed 'The Junk Draw') is a hot mess. This draw seems to be exempt from any of the rules the rest of the kitchen tends to abide by. Used batteries, broken tongs, empty sticky tape dispensers and an excess of spatulas are just some of the objects making the roll call of the second drawer.
Thankfully there are some great little drop-in style organisers on the market that allow you to streamline the contents of the drawer making things easier to access with ease. By working with your builder or colour consultant you can implement some of these commercially available solutions into your new kitchen.
A huge trend in kitchen design at the moment is the implementation of pot drawers. Despite their name, pot drawers are being used for more than just pots and pans. Whereas once a set of dishes would take up three or four shelves in a standard cupboard, the introduction of pot drawers has allowed an entire set of crockery to fit easily into one large drawer.
If like most of us you own an impressive collection of take away containers, mix-matched Tupperware and a bunch of lids that don't actually fit with anything then the pot drawer is your new best friend. The depth of the drawer allows you to stack multiple items with ease while the pull-out movement allows you to see all of the contents without having to muddle to the bottom.
Open shelving is also making its way back into mainstream kitchen design and while the thought of having your chaotic array of kitchenware on display for all to see can be a little daunting the open shelf can be a fantastic storage solution. The key to styling your open shelves is repeat, repeat, repeat. By repeating items either by their type (cups or glasses), colour or shape you can create an exciting display that is both functional and beautiful.
We hope we can help you implement some of these ideas and more when you design your dream kitchen in your new home.
Happy designing!